About Us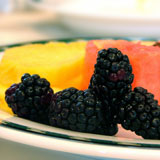 Danami is Nigeria's leading Independent software testing and development company positioned to be a reference point in Africa.
We specialize in providing unique services from business solutions testing to independent software quality assurance consulting We also offer other services to clients such as IT consulting and services and Training.
Our services are well tailored to deliver excellent services that will not only meet our client's needs but also reduce cost and risk of IT projects
At Danami, we have a team of talented professionals who are well versed in domains such as Banking and Financial, Insurance, Retail, Energy, Media and Entertainment, Healthcare, Telecoms, Technology, Travel and Educational Institutions etc.
With our clients rating of Danami's service delivery approach as satisfactory, we offer customized services and also ensure flexibility in handling all clients' requests. Our undying commitment is to add real value to clients in a highly professional manner.
Our Partners
Cisco Systems, Inc.
Nokia Corporation
Our Services
We know where to look - using automated processes- to determine your system's point of weakness in terms of operating capacity.
We develop applications across platforms- blackberry OS, iOS, Android, Windows - to put you on the international platform
At Danami Nigeria,we develop and deploy software solutions that completely model your day-to-day business activities
We ensure continuous operation of your deployed software. with Danami your software work when and how you need them.
Our software development service focuses on solving business problems rather than selling specific skills or products